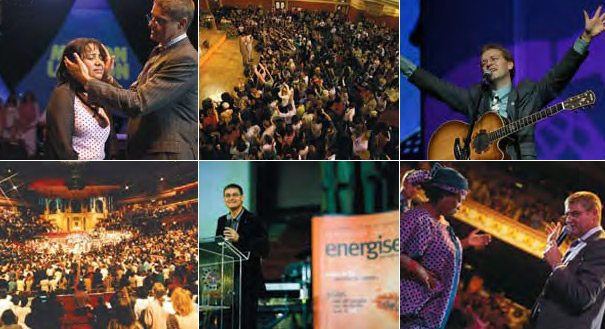 Kensington Temple London City Church consists of thousands of people networking through central gatherings in Kensington Temple, scores of congregations meeting in the KT Satellite Churches and hundreds of cell groups ministering across the length and breadth of greater London.
In the past we have filled such places as the Royal Albert Hall, Wembley Arena, Central Hall Westminster and Westminster Chapel. We also hosted Mission to London in Earls Court for a number of years and international conferences to prepare delegates from all over the world to reap the harvest and disciple their nations.
Our Grace for the City meetings take the message of the gospel and the shining light of Christ into the public arena. We are gathering and demonstrating the fruit of our disciple making both to the people and the spiritual principalities of our city. The importance of gathering across the city expressing who we are, united in proclamation, prayer and praise, is of paramount importance to the future of Kensington Temple's growth as a citywide church.
It is imperative that we raise finances to bring this witness of unity to the city once again. One of the greatest financial challenges we face is the tremendous cost of hiring facilities for larger gatherings and conferences.