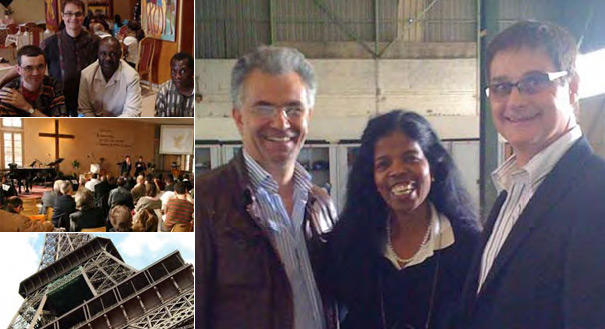 In the early 1990s the Holy Spirit came upon Colin powerfully during a KT prayer meeting. Colin prophesied that God is about to revive the French-speaking nations.
The language used to spread atheism and false philosophy will be used to praise Christ all over the world.
Since that time the burden for the French-speaking nations of the world has been strongly upon Colin who has learnt the French language and now preaches in it. Our KT church in Paris called Temple de Paris has been struggling to break through in buildings and finance whilst maintaining a strong witness to the city. We have established a Bible school in Marseille with a vision for training the next generation of French and Arabic-speaking missionaries and church leaders.