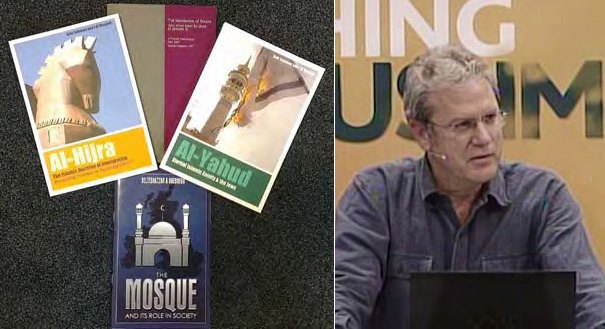 God loves Muslims and we believe the Muslim world is ripe for a harvest. We believe that God has given KT a mandate not only to reach out in love to Muslims but also to explain the true nature of Islam to the very ignorant Western World. We have commissioned and written some key publications on Islam. Also, we have initiated the Institute for Islamic Studies and are working closely with believers in many parts of the Middle East to support and partner with them in the gospel. We are also funding full time evangelists working in the Middle East to great effect. Limited financial support, aid and visits are given to persecuted Christians in hostile nations and we would very much like to increase this help through your faithful giving.
Colin Dye has a strong Sword of the Spirit teaching TV programme that is broadcast four times a day five times a week on free to air satellite to over 120 million homes throughout the Middle East and Africa.
Colin Dye recently received an email from Dr Michael Youssef who runs the El Malakoot satellite channel broadcasting Christian teaching into the Arabic nations:
"I have just returned from preaching in Alexandria, Egypt. There were many vacationing Egyptians who work in Saudi Arabia and other Gulf countries. With tears many of them said the Malakoot Sat has been an answer to years of prayer. They have no church or Bible teachers in Arabia. Some told me of how much your ministry really meant to them and that they will visit KT when in London. Thank you for your partnership in the Gospel to places that are so desperate for it."
We also desire to raise finance to plant hundreds of churches in certain Muslim majority nations. We have partners who are ready to train and send church planters in these nations but they lack the resources to do it effectively.