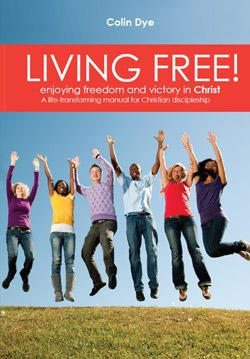 Living Free is a Life Transformation Course! It will teach you how to live your new found freedom and transform your life as you receive teaching and ministry into your personal life issues.
"The thief does not come except to steal, and to kill, and to destroy, I have come that they may have life, and that they may have it more abundantly" John 10:10
Life Transforming Groups are a key part of the training on Living Free. Each group is led by a facilitator, who will lead the group through the practical process of change, following each teaching session.
Every student is given Daily devotionals, which are done at home, keeping a journal of their fellowship with the Lord. The course consists of weekly teaching on topics relevant to discipleship and establishing a new lifestyle in Christ.
Living Free is for every believer who attends the Kensington Temple network, and is the next step for those who have recently completed an Encounter.
Media Archive
Daily Verse
But this is what the LORD says: Yes, captives will be taken from warriors, and plunder retrieved from the fierce; I will contend with those who contend with you, and your children I will save.
Isaiah 49:25
Donate
Kensington Temple is a registered UK charity. Help support our Ministry by making an online donation.