Welcome to the Leadership Training School Webpage!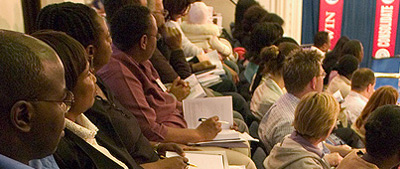 The following pages will give you helpful information and resources for your discipleship-journey through:
• Living Free
• Mastering Leadership Term 1
• Mastering Leadership Term 2
• Advanced Leadership Training School
The Leadership Training School utilizes a high-energy, fast-paced learning environment with the opportunity to discuss relevant issues in the classroom and work in groups to answer real life questions. The unique Mentoring Programme will offer you the opportunity to receive personal ministry in your unique needs each week.


Living Free, the first step in the discipleship training programme, is designed to teach you how to live the freedom that you have in Christ. This is followed by Mastering Leadership 1 & 2 which is for every cell member who is seeking to train and prepare themselves for cell leadership in Kensington Temple.

If this website does not answer your individual question, please contact us at lts@kt.org or phone us on 0208 799 6163.
Mastering Leadership
Term 1
Mastering Leadership term 1 follows on from Living Free and is designed to Unlock the Leadership Potential on the Inside of you.

The course consists of 20 sessions over 10 weeks and focuses on key topics that will empower you with knowledge and tools to be effective in your Christian life and ministry. We believe that every Christian has the potential to lead another person to Christ.
However, Jesus has called us to make disciples, not just converts. How do you go about becoming a disciple… and disciple-maker and what are the tools you'll need to help you along the way? Mastering Leadership 1 will lead you through this process. Some of the teaching topics include:
The Power of a Vision
The Authority of the Bible
The Principle of 12
Various sessions about Cells, including How To's, Strategies, Structures and helpful guidelines
Evangelism – Overcoming Obstacles
Holy Spirit – Your Senior Partner &
Integrity as a Lifestyle
Term 2
Mastering Leadership term 2 is designed to equip you and Release your Leadership Potential. The course builds and develops on the life transforming teaching you experienced on the Living Free Course and the teaching and principles you received on Mastering Leadership 1.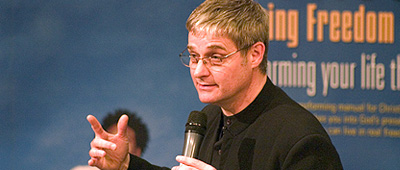 Some of the teaching topics include:
The Calling
The Personality of a Leader
Ministry Gifts
Workshops on "Starting up a cell" &
Counselling in a Cell
On Mastering Leadership 2 you will have several opportunities for interaction, sharing and practical application that will assist you in your personal process of starting and leading a cell and learning how to apply the every-day principles of leadership in ministry.