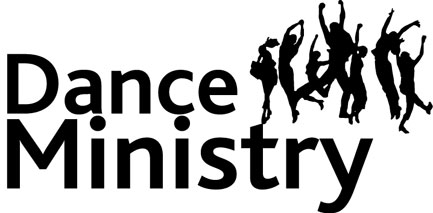 KT Dance Ministry is a new and developing team, which aims to enhance the praise and worship experience at K.T. We encourage all congregational members to join the team and fully engage in our vibrant praise and worship. We currently minister at the 7 pm service on Sundays and all major events.
---
Kensington Temple Performing Arts School has had a wonderful year! From a brilliant performance of "Wonderland" a delightful adaptation of Alice in wonderland, to the birthing joys of launching a brand new hip hop musical "Soldier" written by Dax O'Callaghan; which is now in preparation for a performance in London's theatre land the West End. The KTPAS(short) has taken centre stage on the KT platform, and they are here to stay!! With a vibrant Saturday school of performing arts which will now be launching brand new advance classes on Voice and Dance, we are set to see an even more exciting and brilliant work on the KT stage.
The 2011 line up is bursting with a first class list of artists working in collaboration with the school of performing arts; from KYLIE's choreographer and a list of dancers straight out of the X factor live shows, to the finest actors from the National Theatre Company. Kensington Temple has always attracted to its doors the finest artist in town, the 2011 line up is sure to please ? With all guest artist and cast being fully involved in the cell vision and committed to building a cutting edge creative ministry here in London, the Kensington Temple Performing Arts School really is the place to be.
The next intake for the Saturday school is in January so get your forms in as places do fill up fast! We use the Saturday school as a training ground for people to develop their crafts and skills so that when we put on productions or sketches for conferences that is where we get our casts from. There is so much raw talent on Kt it's incredible to see the potential that is in hundreds of our congregational members; the Saturday school offers an intimate and safe environment for people to learn, improve and shine. The teachers are to an incredibly high standard and are all working or have worked in the industry. Our aim is to equip the church in their gifting and talents so that each individual can truly step into their full potential. 2010 was an exciting and dynamic year for us but we are even more expectant for 2011. Working with play writers, choreographers, songwriters and musicians we have a huge host of things up and coming in the pipe line. If you have a talent or gifting make sure that we are aware of it and that you are doing your bit to make sure it's the best that it can be. Here's to an exciting year of the Performing Arts in 2011 and look out for the launch of the full time school in September 2011!
or more information on the Saturday school of performing arts and our brand new 1 year full time course of performing arts please contact our head of creative ministries lisa.perez@kt.org for any other enquiries please contact daniel.perez@kt.org