At Kensington Temple we believe that the children have a vital part to play within the body of Christ.  We believe God is raising up a generation of excellence who will make a stand for Him in our nation.
Every Sunday we have ministry for the children at all of our four repeat services (9am, 11am, 2.30pm, 6pm) just ask the KT Welcome team for details when you visit  us.
Across the LCC network the children and young people are divided into three groups:
Baby Praise aged 0-4.
Capital Kids aged 5-9.
CTFW aged 10-14. (Carrying The Fire Worldwide).
The children are fully part of the Cell vision forming their own net. Each child is placed within a cell group with the aim of them being released to run a cell. So, like the adults, the children have net meetings,encounters and even their own schools of leaders. As the children grow older they are allowed to move in different parts of the vision: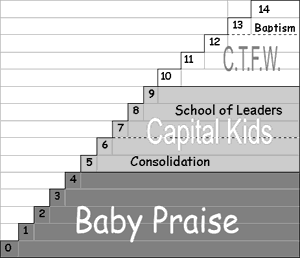 We can be contacted by e-mail on kids@kt.org, telephone 020 8799 6178.
The children's net is led by the Childrens Ministry Team
Kids website: www.kids.kt.org
Baby Praise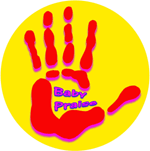 Baby Praise: Bouncing babies and toddlers aged 0-4 have their part to play in the cell vision. These young babes meet in pre-cell groups during our crèche programmes every Sunday to praise God, learn about Him and have fun together. They also have their own net meeting once a month.
Capital Kids
Capital Kids: 5-9 year olds, full of fun, can play their part in the cell vision. Heading off on day-long encounters and getting ready to be cell leaders is a key focus for these children. Telling their friends about Jesus soon becomes part of these children's spiritual diet. There are Capital Kids cell groups running on a Sunday alongside the Kensington Temple services and there are children's cells across the city as part of the LCC network.
CTFW
CTFW: Carrying The Fire Worldwide – the 10-14s – have their own cell groups. These young men and women, are at an age where they are in transition to becoming adults. They are encouraged to think through their faith at a deeper level as they meet in their cell groups and to become young people who don't simply know about God but live their lives for Him wherever they go. Their net meetings take on a decidedly individualistic flavour, unlike any meeting that has gone before… a place where all young people feel comfortable and where those who don't yet know Jesus are welcomed.