Keynote – Ignite the Flame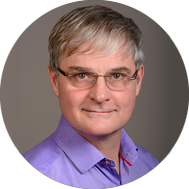 Colin Dye
Senior Leader
facebook.com/colindye.org 
colindye.com
Light a flame within my soul
Holy Fire Consume my all
Spirit blaze Shine out of me
And burn for all the world to see!
On Sunday 19 November at the KT 6pm service I symbolically and prophetically struck a match to light fires of revival in all of our hearts here at Kensington Temple London City Church. I had just returned, that morning, from a conference in Sunderland where Paul Cain, an internationally recognised prophet who has been ministering for 70 years, prophesied the igniting of new flames of revival.
It time to prepare our hearts
I, along with many other prophetic people around the world, believe God is preparing a new move of his Spirit. How this new outpouring will manifest is of course a matter for the Holy Spirit who blows where and when he wills (John 3:8), but prophecy is always a call for us to prepare our hearts for what God is about to do.
It is our responsibility to respond to the word of the Lord so that we will be ready, prepared, and alert for the Holy Spirit coming in power.
Making time to seek the Lord
The prophetic lighting of new fires in our hearts means that it is important for us to come together and fan the small flames of beginnings into all-consuming fires. We need to tend the fires of our hearts: they won't burn on automatically. This is why I am calling all of us to start the first week of 2018 by gathering night by night to fan the flames of the Holy Spirit both in our lives and our circumstances. From Tuesday 9th through to the morning of Saturday 13th January we will be gathering at KT for Revival meetings with passionate seeking for God and an expectation of great waves of Holy Spirit refreshing and manifestation. If we are serious about the next move of the Holy Spirit we must make sacrificial time for it.
Burn for all the world to see! – The 20:20 Vision
Our week of seeking the Lord together will continue throughout the year especially in our Sunday 6pm evening meetings where we have more time to wait on the Lord than at other times. We need fresh weekly fuel to keep the fires of our hearts burning brightly. But the fire of the Holy Spirit is not an end in itself, its main purpose is to bring salvation to the world. Our 20:20 Vision focuses on Maturing, Mobilising and Multiplying our members in a four year strategy taking us to the year 2020. Join us in our cell group ministry as we seek to win and disciple many new souls this year!
Revival TimesArticles, Events, Bible Readings, Testimonies, Highlights and more! 1 Timothy 2:1 is a remarkable summary and a pattern of the complete prayer process from taking your needs to God to giving thanks for breakthrough. 1 Timothy 2:1-4 says, "First of all,...