Kensington Temple is part of the Elim Pentecostal movement which has over 500 churches throughout the UK. We are an international church drawing over 119 nationalities together every week. We seek to honour the Bible's teaching and the leading of the Holy Spirit in the life of our church.
Colin Dye is the Senior Minister of Kensington Temple and as such he is also the leader of the London City Church – a growing network of churches, satellite fellowships, ministries and cell groups reaching out as one body across the city in fulfillment of the vision to win the city for Christ.
Our principal aim is to follow Jesus Christ and to grow both individually and collectively to be like Him. We have a passionate love for people of all races and backgrounds and we make sure that there is a place for everyone in our fellowship no matter what their culture or condition in life.
Kensington Temple seeks to raise up disciples for Jesus Christ, a community who understands His teaching and live as role models for Him in their home, workplace and community.Kensington Temple's Mission is: London and the World for Christ.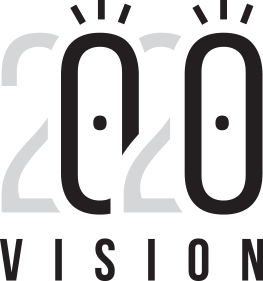 Whether a new believer or a seasoned Christian leader,
maturing in the Kingdom of God is the highest concern of the hour.
IN OUR 20:20 VISION FOR THE NEXT FOUR YEARS:
We see you developing the incredible potential that God has placed inside you and releasing it for the good of his Kingdom.
We see you encouraged, taught and trained to become an effective disciple of Christ in London.
We see you in a strong nurturing community with other KT people joining together to see each other succeed and progress in life.
We see you serving and helping others to fulfil their God potential too!
Jesus died for all the people in London whatever their race, religion or background. Winning new souls and helping them find their new special place in our congregations and cell groups is of eternal significance.
IN OUR 20:20 VISION FOR THE NEXT FOUR YEARS:
We see you equipped and encouraged to share your faith with others.
We see you able to give increasingly confident answers to those who ask about the hope you have in Jesus (1 Peter 3:15-16).
We see you touching the lives of those around you through powerful Christian love.
We see you with a heart for the lost and a powerful prayer life that will help shake the foundations of our city for God!
Jesus told his church to be salt and light in the world. That is, to penetrate society with the healthy influence of our salt-like presence, and to illuminate society's thinking with the light of gospel values.
In our 20.20 vision we want to further equip, mobilise and encourage you to 'take the giants' for God. The giants of our society are the great institutions and professions which exercise the most influence over our lives.
IN OUR 20:20 VISION FOR THE NEXT FOUR YEARS:
We see you increasingly equipped and successful as a Christian in your chosen career or place in wider society.
We see you encouraged and in powerful partnership with other Christians involved in the same areas that you are.
We see you as an effective 'salt and light' witness to Christ in the wider 'market place'.
We see you transforming everything and everyone around you.