KTX remixes 'You Alone' to take it beyond church walls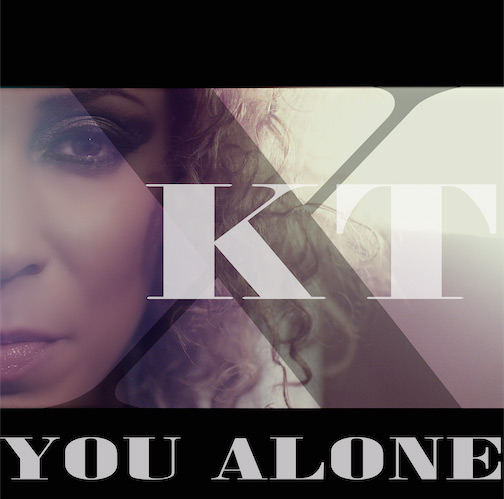 What happens when you combine a critically acclaimed classical composer, who works play regularly on Classic FM, with a cutting edge dance producer who has had a stream of number one hits?
Throw in a star of the West End and a passion to take Christian music beyond the church walls, and you have KTX.
Classical composer Fabio D'Andrea, who is used to performing in front of A list celebrities, heads of state and royalty, but also directs music at KT, was writing a collection of songs to be performed by an orchestra, when one of them morphed into 'You Alone'—a worship song that we have been playing a lot at in the church.
Now, KTX is releasing a remix of the song with a club twist to take KT music to the mainstream music marketplace.
Fabio's recent arrangements of Gershwin songs caught the attention of a number of singers, including the Grammy award winning Gregory Porter, who joined Fabio on stage alongside singers Laura Mvula, Mercury nominee Eska and Rebecca Fergusson to perform these arrangements with the BBC Concert Orchestra, culminating in a live show broadcast on Radio 2.
This in turn caught the attention of superstar producer Hal Ritson, who has been racking up an impressive list of number one chart hits and is a favourite of Annie Mac.
After listening to a number of Fabio's works, Hal decided to transform the song 'You Alone' into a deep bliss house track, adding a similar London-vibe reminiscent of his recent work with Duke Dumont.
Meanwhile, Fabio had been out with friends to see the hit musical Matilda, and one of the stars of the show, Juliet Gough—also a KT worship leader—impressed him so much that he asked her to consider singing for one of his projects. With Hal's genius behind the track, Fabio knew that Juliet's vocals would sit perfectly on top.
Being a dancer Juliet literally jumped at the opportunity, and the track 'You Alone' was born.
For the video Juliet enlisted some of her dancing friends to join in, including Allan "Boogie" Kabeja and Leory "FX" Dos Santos of the famous dancer crew Flawless, that rose to fame on TV show 'Britain's Got Talent'.
All in all a pretty unusual transformation for what started as a piece of classical music on the piano!
Colin Dye Senior Minister Follow Colin Dye on: www.facebook.com/colindye.org and his blog: www.colindye.comEvery day is a new day. When we enter a New Year, the day seems especially fresh. We begin with renewed hope in the future and a good sense of leaving the past...