Keynote: Faith, Hope and Love in the City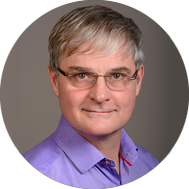 Colin Dye
Senior Leader
facebook.com/colindye.org 
colindye.com
"So now faith, hope, and love abide, these three; but the greatest of these is love"
1 Corinthians 13:13
The Kingdom of God requires three things: faith, hope and love.
Faith is seeing the invisible, it is walking not by what we see in front of us but by looking to the Word of God and stepping out in his power.
Hope seeing the sadness and confusion in the world, highlighted daily by the media, and understanding it is not all that there is. That they are not all we are going to experience. We do not deny the pain and heartache of those caught up in the events in North Kensington or London Bridge. Instead we witness to Jesus in all things because we know that, while we don't yet see it the day is coming which is our hope, the day when Jesus will return in his glory and wipe away every tear! On that day evil will be defeated and we will live with the Father in the new heaven and the new earth.
And love is expressed most clearly when we seek to meet the needs our neighbour without counting cost to ourselves. In this we follow the example of our Lord and Saviour Jesus Christ – is there a purer picture of love than the Christ who died on the cross?
We can look at the world and know that it isn't place from which we are waiting escape. Rather, it is our inheritance waiting be transformed, and through the power of the Holy Spirit we can begin to influence it today.
We can express our faith, hope and love every day of our lives. First through relationship. Our fellowship with Jesus Christ is not confined behind closed doors in the secrecy of a church building or your own home. Love is always outward looking and through us it spills out into schools, offices and onto the streets of our city. When we love God with all our heart, soul, mind and strength, we cannot help but to begin to love our neighbour as ourselves.
The second expression is through impact. God created each one of us in his image and issued the command to be fruitful and multiply; to fill the earth and subdue it, so the whole world may be filled with his glory. That's why we are alive today. We are called to live and work in this time and place to minister for God according to our true vocation – to be disciples and disciple-makers.
Revival TimesArticles, Events, Bible Readings, Testimonies, Highlights and more! 1 Timothy 2:1 is a remarkable summary and a pattern of the complete prayer process from taking your needs to God to giving thanks for breakthrough. 1 Timothy 2:1-4 says, "First of all,...