Keynote: Building Relationships that prevail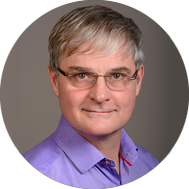 Colin Dye
Senior Leader
facebook.com/colindye.org 
colindye.com
"So continuing daily with one accord in the temple, and breaking bread from house to house, they ate their food with gladness and simplicity of heart, praising God and having favour with all the people. And the Lord added to the church daily those who were being saved" Acts 2:46-47
Jesus said that he would build his church and the gates of Hell would not prevail (Matthew 16:18). True church is built on and through quality relationships between believers. The above passage from the book of Acts describes the life of the fledgling church, and it is a pattern of spiritual life that we seek to emulate here at Kensington Temple.
The people met as a congregation in the temple, regularly celebrating and consolidating all the spiritual activity taking place in people's homes and relationships in everyday life. The early church shared with, and cared for one another everyday of their lives. They were thankful, full of worship, and had hearts that were simply satisfied with the Lord – he was enough for them. God poured out his favour upon his people and they in turn reached out to their community, winning people to Christ every day.
Kensington Temple is a cell church, and that means we understand that the essential work of the kingdom of God works best in small groups gathering during the week for encouragement and outreach and then joining together to celebrate in larger congregational meetings.
Every week we welcome new people to Kensington Temple, but we also recognise that autumn time is a period when many new people come to London to study or work. If you are new to us, we do hope that you will find a spiritual home with us. For those of us that have been at home in KT for a while, let us meditate on the above passage from Acts and strengthen ourselves in the vision of the house.
Revival TimesArticles, Events, Bible Readings, Testimonies, Highlights and more! 1 Timothy 2:1 is a remarkable summary and a pattern of the complete prayer process from taking your needs to God to giving thanks for breakthrough. 1 Timothy 2:1-4 says, "First of all,...